How Does iTop VPN Work For Windows?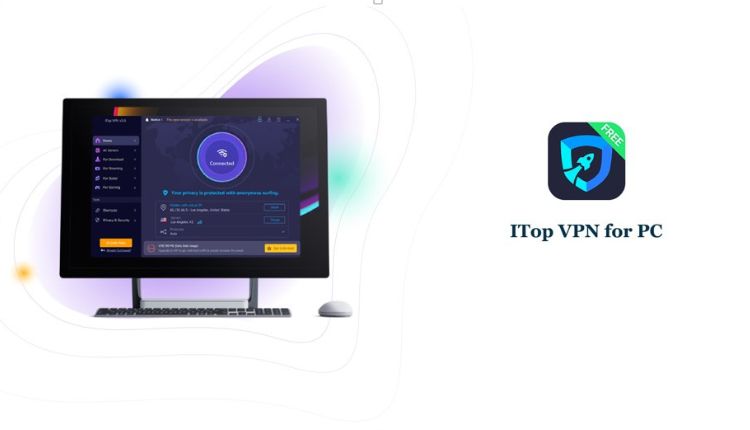 There are many reasons why you should use a VPN on your computer. While you might be confident that your privacy is protected, the reality is that your IP address can be tracked by hackers. This could include your location, payment history, browsing history, and even your download history. This information could be used by stalkers, employers, or even some advertisers. Thankfully, iTop VPN has you covered. This VPN service has servers all over the world and lets you browse the internet with the confidence that your privacy is not being compromised.
iTop VPN Is A VPN For PC
iTop VPN offers military-grade encryption that shields you from hackers and authorities. This VPN for Windows software protects your privacy, allowing you to access regionally restricted websites, games, and streaming resources. It also covers your physical location, making it nearly impossible for someone to track your internet activity. You can even set iTop VPN to block ads and clear your browser history on your behalf.
iTop VPN is compatible with most Windows computers and has dedicated servers for popular online games. It also helps you overcome ping problems. You can access social media sites such as Twitter, Facebook, and Telegram through its VPN connection, and chat applications like Skype. Its powerful security features are a worthy investment. This Windows VPN works seamlessly on your PC, and you can download a free trial and try it out to see if it's right for you.
It Offers Best-In-Class Encryption
iTop VPN gives you private access to the worldwide internet. iTop VPN offers many advantages, including being free from annoying ads, watching videos from all over the world, and checking out social media platforms that are restricted in your region. Read on to learn more about iTop VPN and how it can help you protect your privacy online.
iTop VPN for Windows uses military-grade encryption to ensure your privacy. The software masks your location and protects your banking data. No one can access your private information, so you can feel safe browsing anywhere. In addition, iTop VPN never tracks your internet activity or sells it to third parties. This makes iTop VPN the perfect solution for sensitive information. While most VPN providers impose a FUP or bandwidth limit, iTop VPN does not have any of these restrictions. It will always give you the best speeds possible.
It Protects You Against Viruses
This means your privacy and security are completely secure while browsing the internet. In fact, some experts have said that cracking such encryption takes billions of years. To put this into perspective, the company behind iTop VPN should be commended.
To use iTop VPN للكمبيوتر, you must install the software on your computer. Download the installer and install it. Once installed, you should be able to connect to one of the many servers in various countries. iTop VPN has servers in the United States, Brazil, Spain, Germany, Italy, Singapore, Canada, and even Japan. The program has a free version as well, but this tier has limited bandwidth.
It Unblocks Social Media
However, sometimes the location of your Internet connection can prevent you from accessing social networks. To bypass this, use a VPN. With the help of a VPN, you can unblock social media in a foreign country. If you're living in one of those countries, you'll be able to access social media sites such as Facebook, Twitter, and YouTube without any problems.
Hong Kong has partial autonomy, so it can be used anywhere in the world. Its apps are easy to use and have numerous locations. You can get a free trial of iTop VPN to test the service before paying anything. iTop VPN is a very good choice for protecting your computer against adware.